New Process for Governance Requests
- Starting October 24, 2017
Starting October 24, 2017, UMIT is implementing a new governance request process. The new process will streamline requests for service (RFS) into an easy-to-use online form via UService (ServiceNow).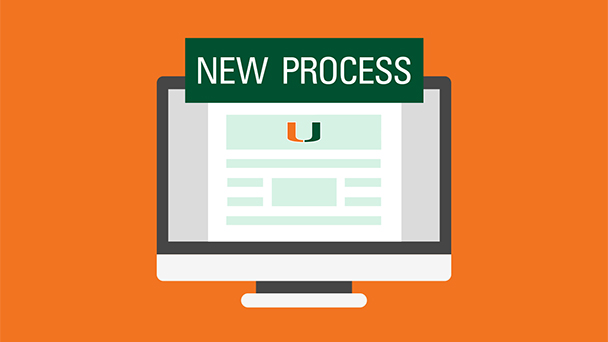 Those submitting governance requests will have the ability to attach supporting documentation to requests, communicate with Governance team members quickly, and track the approval process from start to finish in UService. With the introduction of preset online submission fields, requests will no longer need to be transferred from PDF into digital requests – in turn, creating an expedited request fulfillment process.
For more information, please visit the UMIT Governance SharePoint site. After October 24, a link to the new governance request online form will be posted within the SharePoint site.
---
Training
The UMIT Governance team is hosting various training sessions for those who submit governance requests. During these sessions, requestors will get an introduction to SLAs (Service Level Agreements), will learn what is changing, and also how to submit requests via the new online process.
Training is available in one-hour blocks in 1100H at Gables One Tower (GOT) during the times and dates listed below:
Monday, October 16, 2017

Block 1: 1-2 p.m.
Block 2: 2-3 p.m.
Block 3: 3-4 p.m.

Wednesday, October 18, 2017

Block 1: 9-10 a.m.
Block 2: 10-11 a.m.
Block 3: 11 a.m.-12 p.m.

Friday, October 20, 2017

Block 1: 9-10 a.m.
Block 2: 10-11 a.m.
Block 3: 11 a.m.-12 p.m.
To register, please visit ULearn (ulearn.miami.edu) and search for the keywords "Governance" or "RFS."