Updates for UM's Cloud-Storage and Collaboration Solutions

Review new features and updates for the University of Miami's three cloud-based storage and collaboration solutions: Box, Google Drive, and Microsoft OneDrive.
---
Announcing OneDrive Support for the Files App in iOS 11
June 6, 2017 - OneDrive makes it easier for you to access your files, and we are continually working to ensure you have the best OneDrive experience on every platform and every device. OneDrive already supports many iOS capabilities, including OneDrive for iMessage, the Share extension, and Apple Pencil and split-screen support on iPad.
Today, Apple announced the new Files app at WWDC for iOS 11, and we are excited to announce support for the new app and its file management capabilities. OneDrive integration with the Files app will make it easier for you to access your content from any Apple device and will provide a better file management experience on iOS for your personal and work OneDrive and SharePoint sites. We will share more details when iOS 11 releases.
---
Box: The New Experience
May 19, 2017 - Box is getting a user interface update! On July 10, 2017, the Box upgrade will be available to everyone. If you'd like to check out the new style before then, you can opt-in to begin using the new user interface by clicking on the pop-up screen when you log in to Box (box.miami.edu).
Check out the video below and get to know the new Box interface:
---
May 18, 2017 - When using Box (box.miami.edu), tags allow you to mark, sort, and easily search for related files. Once tags are enabled, you will have the ability to filter and search for files based on shared tags.
Tagging Items in Box
To tag an item:
Hover over the item you would like to tag, then click the ellipses (...) to open the More Options menu. Alternatively, you can right-click the item. Under More Actions, click Add or Edit Tags.
In the pop-up window, enter the tags you would like to add to this item. You can add multiple tags, seperated by a comma. Click Save once you are done.
Tags will be displayed below an item's name:
Searching and Filtering with Tags
To search for all files with a specific tag, simply click the tag below a file's name:
You can also filter by tags in any search by using the tags filter. Click the tags filter and enter the tag(s) you'd like to filter by.
---
New SharePoint and OneDrive Capabilities Accelerate Your Digital Transformation
May 16, 2017 - Today, during the SharePoint Virtual Summit, we unveiled a new wave of innovations that build upon the vision we set forth last year to reinvent content collaboration and usher in a new generation of mobile and intelligent intranets.
Customers' successes inspire us and illustrate how SharePoint and OneDrive in Office 365 empowers individuals, teams and organizations to share with confidence, transform business process, inform and engage the organization, and harness collective knowledge. Today's announcements make it easier than ever for you to drive these outcomes and accelerate your digital transformation. For even more insights, read Jeff Teper's post, "SharePoint Virtual Summit showcases growth, innovations and customer success."
Here's a recap of the headline announcements that Jeff covered in his blog, and the broader set of innovations we highlighted during the SharePoint Virtual Summit.
Share with Confidence
OneDrive lets you share files securely with anyone—inside or outside your organization. Its deep Office integration, which powers rich co-authoring, allows you to collaborate on these shared files with others in real time. And it lets you access all your Office 365 files, including your individual work files and files shared with you by individuals, teams and the organization—regardless of whether you're on a PC, Mac, an iOS or Android device or a Windows phone.
See All Your Files in File Explorer with OneDrive Files On-Demand
Last week at Microsoft Build 2017, we announced OneDrive Files On-Demand, coming to preview on Windows 10 this summer. Files On-Demand enables you to work with all your files in Office 365—both work and personal, across OneDrive and SharePoint—right from File Explorer, without having to download them and use storage space on your device.
Work with all your files in Office 365 from File Explorer with Files On-Demand.
Share Files Directly from File Explorer on Windows and Finder on Mac
Today, we also announced that starting this summer you will be able to share Office 365 files directly from File Explorer on PC and Finder on Mac. The sharing experience has been simplified, so you can share a file or folder with specific people or send a link that enables anyone who needs access, inside or outside your organization. In addition, you can now control how long a link provides access, and you can easily view and modify the permissions you have granted. The new sharing experience is the same, whether you share on the web, in Explorer on Windows 10 and Windows 7, or in Finder on Mac.
Share files and folders with colleagues inside and outside your organization directly from File Explorer on Windows 10 and Windows 7.
Share files and folders with colleagues inside and outside your organization directly from Finder on Mac.
Innovations that we've released over the last year and announced today are sparking customers to choose OneDrive over other file storage and sharing solutions. Read "File sharing and cloud storage with OneDrive and Office 365" to learn more.
To learn more about these and other announcements for OneDrive, read "New sharing features for OneDrive and SharePoint" and watch OneDrive for Business updates: simplified sharing and files on demand.
To explore more capabilities, please click here.
---
Box Access via Internet Explorer 9 and 10 will be Blocked in May 2017
April 14, 2017 - Last year on September 26, 2016, Box discontinued support for Internet Explorer 9 (IE9) & 10 (IE10), including any version of compatibility mode that represents IE9 or IE10, in alignment with Microsoft's support cycle for these products. This means that usage of these browsers poses a security risk since these browsers will no longer receive security updates from Microsoft.
Why did Box decide to end support for Internet Explorer 9 and 10 (IE9 and IE10)?
As of January 12, 2016, Microsoft stopped supporting IE browsers 9 and 10 for the Windows operating systems that Box supports (Windows 7, Windows 8 (64-bit only) and Windows 10) and will no longer release security updates making these browsers vulnerable to attacks. (e.g. IE9 doesn't support policies such as CSP). Microsoft supports Internet Explorer 11 (IE11) on Windows 7 and Windows 8 and Microsoft Edge on Windows 10.
Maintaining backwards compatibility with much older technologies hinders Box's ability to innovate and use the best technologies available today.
Box is unable to provide a quality preview experience to all users because IE9 doesn't support new libraries such as PDF.js.
Box is unable to provide quick and responsive UI to IE9 users for lack of support with CSS transitions and animations, form validation, and more.
How did Box communicate the change to users and admins?
An email was sent to Box admins and co-admins on a quarterly basis since the original announcement.
There has been a standing notice on the Box Community deprecations page and browser policy page.
All users who try to access Box on either of these unsupported browsers (including on the associated compatibility modes for these browsers) will see an in-app banner notifying them that they are no longer using a supported browser and need to upgrade. This started happening early February 2017.
Last, users who try to access Box on either of these unsupported browsers (including on the associated compatibility modes for these browsers and/or if IE11 is manually set to run as IE9 or IE10) will be blocked entirely from Box until they have upgraded to a supported browser. This will happen early May 2017.
We highly encourage you to either upgrade or switch to a Box supported browser. You can find all the supported browsers here. If you have any questions or concerns, please visit the Box Community Site for support.
---
Download Box Notes for Your Desktop Computer
January 25, 2017 - Keep all your best ideas in one place, wherever you need them: on mobile, web — and now — your desktop. Click here to download Box Notes now!
---
It's Here: The New Box for iOS
December 6, 2016 - The new Box for iOS is here: Download the new Box for iOS application now. Have questions? Learn more.
---
New Cloud Storage Options for Office on Android
December 1, 2016 - We are excited to announce that the Cloud Storage Partner Program (CSPP) is now available for the Office apps on Android devices. Office on Windows desktops has long supported partner integrations that let you open and edit documents from a wide variety of storage locations. The CSPP, previously available for Office on iOS and Office Online, ensures that Office is the best way to get work done on all platforms, wherever your documents are stored.
It's easy to add a cloud storage provider from the Add a place menu in the latest versions of Word, Excel and PowerPoint on Android. Then you can edit and share your documents stored with that provider as easily as you do with those stored on OneDrive. You can also launch Word, Excel or PowerPoint directly from the cloud storage provider's app to edit your files, with changes automatically saved back to the cloud.
Now you can add cloud storage providers in Word, Excel and PowerPoint on Android devices.
---
Former OneDrive for Business App will be Retired September 9
August 18, 2016 - We are removing the former OneDrive for Business iOS app from the App Store on September 9, 2016.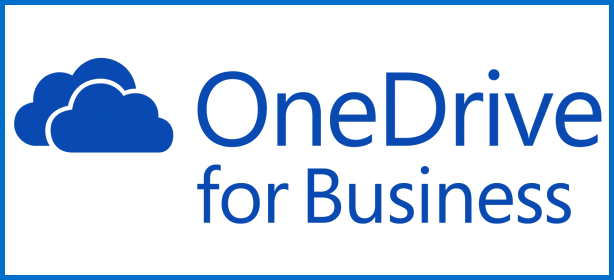 How does this affect me?
Users who have the former OneDrive for Business app already installed will be able to continue using it. After September 9th users will no longer receive updates and new users will not be able to find it in the app store.
What do I need to do to prepare for this change?
We recommend you instruct your users to install the new OneDrive for iOS App from the Apple App store. With the new app you can now access all your OneDrive for Business, SharePoint Online, SharePoint Server 2013, and SharePoint Server 2016 files. Please click Additional Information to learn more and download the app.
---
Simplified Sharing from OneDrive for Business from the Web
August 11, 2016 - We're updating the user experience for sharing files and folders in OneDrive for Business from the web. We'll be gradually rolling this out to First Release customers starting in mid-August and we expect to complete by mid-September.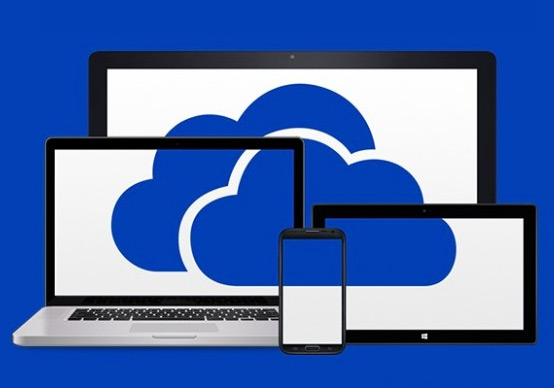 How does this affect me?

This new sharing experience simplifies the flow of emailing links to colleagues and guests and copying links to the clipboard. Like the original experience, the new experience presents two choices to users who want to share: type email addresses to send a link in email, or copy a link to the clipboard. Both the "Email link"* and "Get a link" command support all three types of links in OneDrive, including anonymous access links (accessible by anyone), company shareable links (accessible to those within your organization) and restricted links (accessible to a custom set of users both in and outside your organization). This allows users to more easily choose their method of sharing (email or copying to clipboard) while retaining the full set of permissions choices. *Note: As part of this feature rollout, the "Share" command will appear as "Share link" or "Email link" for some users. This is expected behavior and a part of our validation and fine-tuning process. Before rollout is complete the finalized text will be deployed to all users.

What do I need to do to prepare for this change?

Please click Additional Information to learn more.
---
New Feature: External Sharing Notifications for OneDrive for Business
August 4, 2016 - External sharing notifications for OneDrive for Business is a new Office 365 feature. We will begin rolling this feature out in late August, 2016 and expect to be completed by the end of September.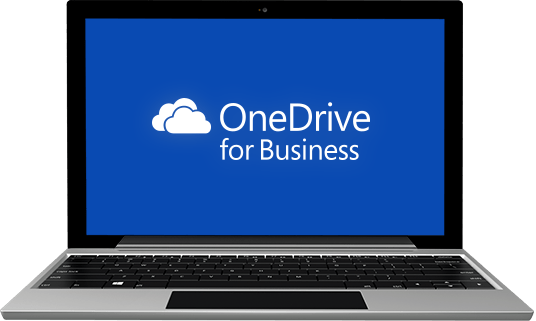 How does this affect me?
This feature is controlled in the SharePoint Online admin center and only affects OneDrive for Business. Once this feature has been rolled out to your organization, OneDrive for Business owners will begin receiving e-mail notifications when 1) another user shares one of the owner's files to an external user (either a new external user or one who has been shared with before) and 2) when an external user accepts an invitation to the owner's resource. These notifications contain information about the sharing & receiving users to help them make smart decisions about external access to their content. The notifications also provide easy access to revoke the shared with user's access to the content.
What do I need to do to prepare for this change?
This has administrative controls to enable and disable. This feature is on by default. Please click Additional information to learn more.