The New Social Tables is Now Available!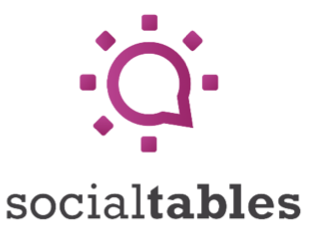 Social Tables is a web-based event diagramming, seating, and design system built to assist with event management. With features like seating arrangements, special requests, 3D rendering, and more - Social Tables can help manage your event spaces and create visual seating.
Note: Social Tables will have capabilities to be utilized as part of our upcoming Events and Conference Management System (ECMS). By creating diagrams and seating arrangements among other tools, Social Tables allows event management personnel to efficiently plan their event spaces and will be a beneficial application to utilize within our forthcoming ECMS suite.
The New Social Tables
For those who have used Social Tables in the past, a new version of Social Tables has been launched. This version provides a faster, sleeker, and more intuitive event management platform than ever before.
If you're still using the legacy version of Social Tables, your diagram interface will look a little something like this...
Note: All of the legacy resources you need can be found in this new Help Center. Use the search bar and choose from the articles that say (Old Version) in the title, or scroll down to the Legacy Social Tables section from the Help Center homepage.
If you're already using the new version, your diagram interface will look a little something like this...
Who Can Use Social Tables?
Social Tables is intended to be used only by event management personnel.
When will the New Social Tables be Available?

The latest version of Social Tables is now available at the University of Miami, and you can request access at any time by submitting a ticket on UService. To submit a request for access, visit https://umiami.service-now.com/self-service and select "Submit an Incident Ticket Online."
Where Can You Access Social Tables?

After access is granted, you can access Social Tables by visiting: socialtables.com
---
Additional Resources: